Hormone Therapy Specialist in Midland TX
As we age, hormone imbalances become more common. While many think that there is no available treatment to help with the symptoms, they end up suffering. Our hormone therapy specialists at The Glamour House provide top-rated hormone therapy to patients in Midland, TX and surrounding areas. Contact us today to learn how we can help treat your symptoms or you can also book a consultation!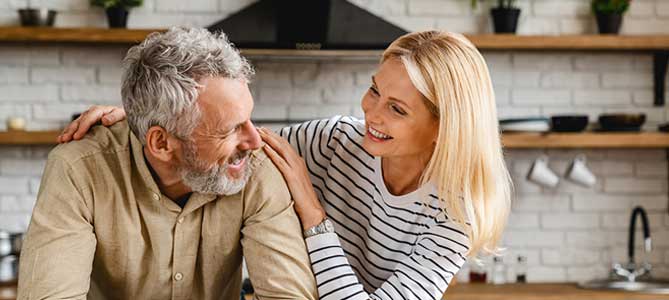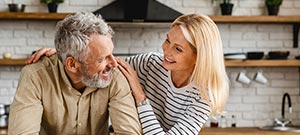 Table of Contents:
What is hormone therapy?
What is the sign you need hormone therapy?
What are the benefits of hormone therapy?
Who should consider hormone therapy?
What is hormone therapy?


Hormone therapy is used to help both men and women when there is an imbalance in their hormone levels, or those levels begin to drop. Hormone therapy is provided in various forms, some of which may include:

• Pills
• Patches
• Creams
• Gels
• Injections

What is the sign you need hormone therapy?


Hormone imbalances often occur within women that are seeing either too much or too little hormones within their bloodstream. Hormones are essential as they provide primary chemical substances within the body, even small hormonal balances can often cause massive side effects throughout the body.

Hormones play an important part within the body, as well as with bodily functions. Hormones help to regulate:

• Metabolism
• Appetite
• Heart rate
• Sleep cycles
• Reproductive cycles
• Sexual function
• General growth and development
• Mood levels
• Stress levels
• Body temperature

Both sexes can easily become affected due to a balance with their insulin, steroids, adrenaline, and growth hormones. Commonly, women experience more imbalances with their estrogen and progesterone levels, while men may experience an odd imbalance with their testosterone levels.

Symptoms that are commonly associated with hormone imbalances may include:

• Unexplained weight fluctuations
• Excessive sweating
• Insomnia
• Sensitivity from hot and cold
• Dry skin
• Skin rashes
• Fluctuations in blood pressure
• Fluctuations in heart rate
• Weak bones
• Fluctuations in blood sugar concentration
• Irritability
• Anxiety
• Fatigue that is unexplained or long term
• Increased thirst
• Depression
• Headaches
• Constant bathroom breaks
• Bloating
• Fluctuations in appetite
• Decrease sex drive
• Thinning hair
• Infertility
• Swelling in the face
• Blurred vision
• Tenderness in the breasts
• A bulge found within the neck
• Vocal cords deepening within females

What are the benefits of hormone therapy?


While men and women deal with hormonal insufficiency or hormonal changes, hormone therapy provides a method of bioidentical hormones to help reduce the symptoms of hormone changes within the body. This effective, yet simple technique provides our patients immense relief from everyday symptoms. A few of these benefits include:

• Treatment of physical symptoms
Some of the most common physical symptoms we notice with our patients due to hormonal imbalances are:

• Weight gain
• Fluctuations in blood sugar
• Bone loss
• Increased body hair
• Acne
• Thinning of the vaginal tissue
• Other skin issues

Hormone therapy can help balance the hormones and reduce any physical symptoms.

• Improving your mood
One of the many physical symptoms we notice in our patients is mood changes which may include:

• Mood swings
• Anxiety
• Irritability

With hormonal treatment balancing your hormones, many of the symptoms are relieved.

• Increased sexual wellness
Sexual dysfunction due to hormonal changes within the body is common. Many of the symptoms from the hormonal imbalance can be effectively treated.

• Providing simple, effective, and easy treatment
Our hormone therapy provides some of the simplest, yet most effective treatments to help our patients reach a balance.

• Increased energy levels
Hormone imbalances often cause a decrease in energy levels, which can cause severe fatigue among many other things. Our hormone therapy can help increase your energy levels once your hormones are balanced.

Who should consider hormone therapy?


Hormone therapy is often used for men and women when their hormone levels begin to drop or become unbalanced. Hormone replacement therapy is often used to ease the symptoms in women for perimenopause and menopause, while also being used to improve symptoms for other treatments like cancer treatments, or conditions like insulin resistance.

Hormone replacement therapy is a fantastic option for anyone dealing with the above, or that may have hormone levels that need some balancing. We serve clients from Midland TX, Greenwood TX, Gardendale TX, Odessa TX, Midkiff TX, Pleasant Farms TX, Stanton TX and BEYOND!