Causes of Facial Aging and How Botox can Help
Are you looking for a way to make your skin look younger? Do you want to stop the sign of aging? Don't worry, we have got you covered. Experienced professionals at The Glamour House provide famous and effective Botox treatments to stop the signs of aging. For more information,

contact us

today or schedule an

appointment online

. Our med spa is conveniently located at

2002 N Midland Dr. Midland TX 79707

.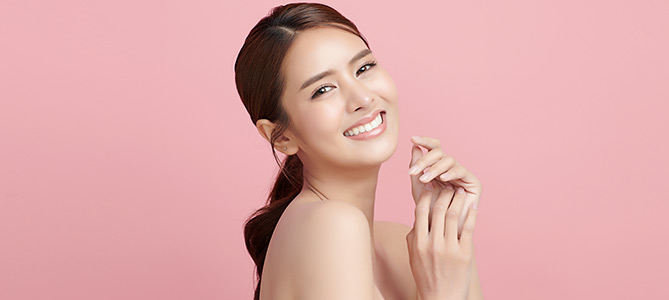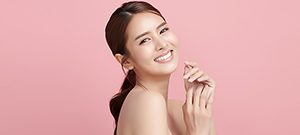 Table of Contents:
How does Botox help with aging skin?
What can I expect with Botox treatment?
What do I need to know about Botox?
Which areas of the face benefit most from Botox treatments?
For decades, Botox has been used to treat a wide number of medical conditions, such as hyperhidrosis, blepharospasm, chronic migraine, and bladder dysfunction. However, its uses reach beyond medicine and branch into cosmetics, providing a long list of benefits for patients seeking remediation of their aesthetic concerns, such as dynamic wrinkles on the face. Over the past several decades, Botox has become the most popular cosmetic procedure, with millions of treatments performed every year in the US alone.
How does Botox help with aging skin?


Botox was first used to treat medical conditions, typically those related to neurological dysfunction such as muscle contractures, amblyopia (lazy eye), blepharospasm (excessive eye twitching), cervical dystonia, and chronic migraine. It is incredibly effective at treating these conditions, with the vast majority of patients reporting a great amount of relief. Nowadays, just hearing the word "Botox" conjures images of wrinkle reduction and smoothing out fine lines. Unlike traditional forms of skincare, which can require long, complicated regimens and a large time commitment, Botox is quick and easy to administer, often requiring only a few injections.
What can I expect with Botox treatment?


While everyone is unique and has different needs and desires, Botox treatments typically follow the same protocol. At the start of the appointment, the Botox specialist will discuss the treatment goals with the patient and perform a facial analysis to determine the appropriate treatment areas. Although the Botox injection procedure takes about 10 minutes, the consultative process can take longer, depending on the patient's needs.

The injections are administered using a fine needle that creates a minor pinch sensation; some patients may report mild discomfort if any is present. Side effects from Botox treatments are rare, although some minor irritation around the injection sites may occur and should clear up within a few hours. Botox treatments are minimally invasive and require no downtime, allowing patients to return to their regular day-to-day activities immediately after the procedure. Initial results are typically visible within 24-48 hours; complete results are seen within 8-10 days and can last up to 4 months, depending on individual factors unique to each patient, such as physiology.
What do I need to know about Botox?


Botox works to temporarily reduce the activity of the underlying muscles in the targeted areas, resulting in softer facial wrinkles and a more youthful complexion. After injecting Botox into the treatment areas, clients typically begin to see noticeable results within 24 to 48 hours, with the full results visible at 2 weeks. For the next three to four months, clients will notice a visible smoothing of facial lines, such as the ones between the brows, around the eyes, and on the forehead; this occurs because the muscle activity in these treated areas is being temporarily disrupted. Clients will not undergo a dramatic transformation but will still look like themselves, just with a more refreshed appearance and fewer facial lines. A Botox treatment can take anywhere from 20-30 minutes including the consultation period; the actual injection process takes about 10 minutes.
Which areas of the face benefit most from Botox treatments?


Botox is an incredibly versatile treatment that can target a wide range of areas, primarily on the face, including:

• Forehead
• Between Eyebrows
• Upper Eyebrow
• Crow's Feet
• Bunny Lines
• Dimpled Chin
• Smile Lines
• Neck Bands
• Non-Surgical Nose Job
• Botox Lip Flip
• Gummy Smile

For quality results that you can trust, come to The Glamour House. For more information, call us today or book an appointment online with our Botox treatment specialist, or visit our clinic conveniently. We serve clients from Midland TX, Greenwood TX, Gardendale TX, Odessa TX, Midkiff TX, Pleasant Farms TX, Stanton TX and BEYOND!