Microdermabrasion Treatment Specialist in Midland TX
Microdermabrasion is an exfoliation treatment designed to remove the upper layers of damaged and dying skin cells. Trust the experienced and trusted professionals at The Glamour House for more information. Contact us today or schedule an appointment online. We are conveniently located at 2002 N Midland Dr. Midland TX 79707.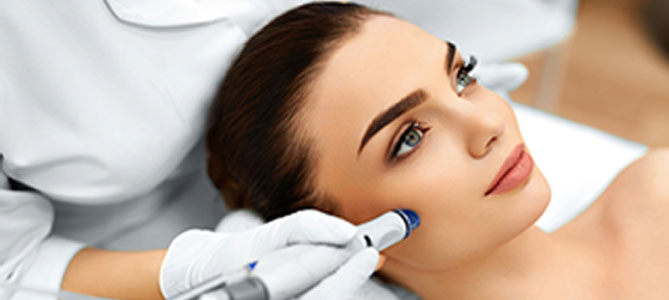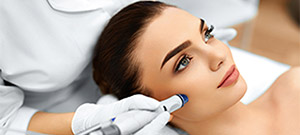 Table of Contents:
What is microdermabrasion?
What are the benefits of microdermabrasion?
At what age should you get microdermabrasion?
How long do microdermabrasion results last?
Welcome to The Glamour House, a high-end medical spa conveniently located in Midland, TX. Our team of specialists offers advanced medical-grade aesthetic treatments including anti-aging procedures, hormone therapy, skin tightening, medical weight loss, IV hydration therapy, and much more. One of our client's favorite anti-aging treatments is called microdermabrasion. This procedure is loved for its rejuvenating and revitalizing benefits. Below is everything you may want to know about microdermabrasion treatment specialists in Midland, TX!
What is microdermabrasion?


Microdermabrasion is a skin rejuvenation treatment used for patients who want a younger, brighter-looking appearance. This procedure involves the use of a minimally abrasive instrument that removes the unhealthy outer layer of skin. This reveals the much healthier, youthful skin underneath!
 
During your microdermabrasion treatment, your specialist will first cleanse your face with a gentle cleanser and remove the top layer of oils, grease, and dirt. Then they will use their advanced tool to exfoliate and remove the top layer of dead skin cells. This will feel like a somewhat gritty face massage and should cause no pain or discomfort. Microdermabrasion treatments can take anywhere from half an hour to 45 minutes.
 
After your procedure, you can go back to your regular daily activities. There is no downtime or recovery necessary as the procedure is very safe and noninvasive. Experts suggest you don't wear intense exfoliants and retinol creams for a few days after your visit. You should also remain away from the sun and wear extra SPF to protect your healthy, glowing skin.
What are the benefits of microdermabrasion?


There are numerous aesthetic, beauty, and health benefits of microdermabrasion that should be taken into consideration when choosing what medical spa treatment is right for you. Benefits of microdermabrasion include:
 
• Younger-looking skin
• Brighter skin tone
• Smoother, softer skin
• Improved overall texture
• Enhanced appearance
• Reduced fine lines
• Diminishes and prevents wrinkles
• Reduced pore size
• Faded acne scarring
• Tighter skin
• Improved complexion
• Relaxing experience
• Improved confidence!
 
Good clients at The Glamour House most suitable for microdermabrasion treatments include anyone who has the following:
 
• Uneven skin texture
• Hyperpigmentation
• Wrinkles
• Fine lines
• Dull-looking skin
• Sunspots
• Age spots
• Melasma
• Enlarged pores
• Acne scarring
• Uneven skin tones
At what age should you get microdermabrasion?


Microdermabrasion is a minimally invasive and safe treatment for most ages. Patients from the age range of 12 to 70 can reap the amazing benefits of microdermabrasion. Your clinician will take into consideration many factors before helping you decide what skin rejuvenating treatment will help you achieve the results you desire. They will take note of your age, skin type, complexion, and any underlying skin issues.
How long do microdermabrasion results last?


Microdermabrasion results can last anywhere from two to four weeks. We recommend you schedule regular microdermabrasion treatments at The Glamour House for longer-lasting results. Regular microdermabrasion treatments also help to improve collagen production. Collagen is an essential protein found in the skin responsible for improving skin health, appearance, and elasticity. Studies show that microdermabrasion can stimulate collagen making your results only get better with time.
 
If microdermabrasion sounds like an amazing beauty service for your unique skin rejuvenation desires, consider requesting an appointment by booking online or calling our reception anytime during business hours. Our team of skincare specialists is here to answer any questions and assess your gorgeous face. We have the years of experience required to create a highly effective treatment plan that will get you the optimal results you deserve. For additional information about microdermabrasion treatment specialists in Midland, TX, please don't hesitate to reach out. The Glamour House looks forward to your visit soon! We serve clients from Midland TX, Greenwood TX, Gardendale TX, Odessa TX, Midkiff TX, Pleasant Farms TX, Stanton TX and BEYOND!