Fillers Specialist in Midland TX
Dermal filler injections create volume while lifting areas of the face to bring back your youthful appearance to your facial features. Contact The Glamour House today to book your consultation appointment. Our Med Spa is conveniently located at 2002 N Midland Dr Midland TX 79707.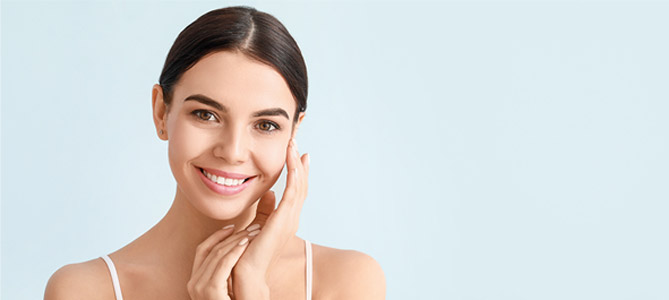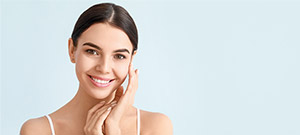 Table of Contents:
What are fillers?
What do fillers do to your face?
What areas can be treated with fillers?
At what age can you start using fillers?
What are fillers?


Dermal fillers are known as medical cosmetic filler that helps to reduce facial lines while restoring lost volume and fullness within the face. Aging is inevitable, while we can't outrun aging, we can use science to help restore anything we might lose within the face and hands when it comes to aging.

Facial skin begins to lose its elasticity as we continue to age, and with that our skin also loses any volume that makes us look younger. Other factors that also demand attention due to it affecting our skin include sun exposure, lifestyle, and hereditary issues.

What do fillers do to your face?


Dermal filler's are soft, gel-like substance injectable, that is injected under your skin to address a number of concerns that you may have:

• Smoothing out under eye circles
• Lifting your cheekbones
• Volumizing your lips
• Smoothing lip lines, as well as any creases that may run from the side of the nose to the corners of your mouth
• Rejuvenating your hands

Not all dermal fillers have the same substances in them; however, most of them are composed of the same common compounds which include hyaluronic acid. Hyaluronic acid is known as a natural substance that is found within the skin. Hyaluronic acid plays a primary role in providing our skin with hydration well keeping it volumized.

There are other common compounds that are found in dermal fillers like numbing agents which are pre-mixed into the dermal filler injection, this is done to maximize the comfort of our patient's treatment. Another common compound is calcium hydroxyapatite, this is a mineral-like substance that is found within our bones.

What areas can be treated with fillers?


The gel has a naturally occurring substance that is found within our skin which is known as hyaluronic acid, dermal fillers can be used in many areas. It's a loss of our structure and volume as we age, dermal fillers are available to replace those, well restoring your radiant and youthful complexion.

At The Glamour House, we provide top-quality FDA approved products that are proven safe for injection purposes. Our educated and vastly knowledgeable injectors Will carefully discuss your treatment goals during a consultation appointment, before moving on to the injection appointment. The many areas that dermal fillers are most commonly used include:

• Jawline
• Chin
• Lips
• Cheeks
• Nasolabial folds
• Marionette lines
• Tear trough
• Crow's feet
• Hollow temples
• Nose
• Neck
• Décolletage
• Hands
• And other fine lines

At what age can you start using fillers?


The great thing about dermal fillers as you can start them whenever you feel most comfortable. Many start using dermal fillers as a preventative measure as early as in their 20s, this is to prevent any signs of aging. As we age, particularly around the age of 26, we start to lose bone density as well as collagen in the face, this is why so many use dermal fillers as a preventative measure with maintenance injections. The earlier you start; it has been shown that less product is needed as you age.

If you don't feel comfortable starting maintenance prevention in your mid-20s, as stated earlier, dermal fillers are great to be used whenever you deem necessary. Many of our patients do not come for the first visit for dermal fillers until the mid-50s, it is all up to what you are comfortable with, and what you think is the best time to start dermal fillers.

At The Glamour House, we provide a variety of anti-aging treatments and other services for you to achieve the rejuvenated look you've been wanting. Dermal fillers are one of our most popular treatments, as it provides natural contouring while restoring a more youthful appearance, and volume to your face that may have been previously lost due to aging. Contact us by phone, or simply booking online through our appointments page. We serve clients from Midland TX, Greenwood TX, Gardendale TX, Odessa TX, Midkiff TX, Pleasant Farms TX, Stanton TX and BEYOND!