IV Hydration Therapy Specialist in Midland TX
IV therapy administers fluids, medicine, and nutrients at a fast rate in a concentrated form by injecting fluids directly into veins. Malnutrition, severe dehydration, pain relief with the use of painkillers, and other medical disorders can all be treated using IV treatment. Our healthcare professionals offer IV therapy as a quick way to refresh your body with vital fluids. Intravenous therapy helps in weight loss, body detoxification, and improving the immune system to enhance overall health and fitness. Moreover, it helps with body replenishment. For more information, contact us today at The Glamour House or book an appointment online. Our med spa is located at 2002 N Midland Dr. Midland TX 79707.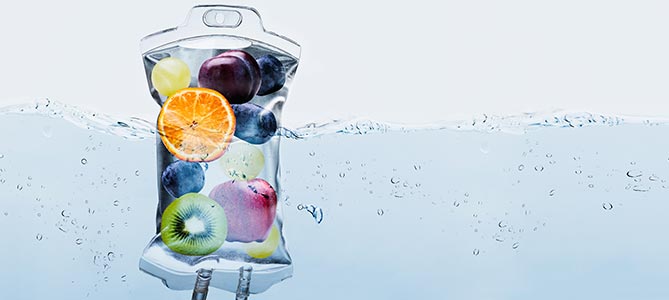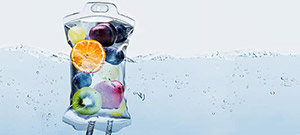 Table of Contents:
What is IV therapy?
How does IV therapy work?
What are the benefits of IV therapy?
How long does IV therapy last in your body?
What is IV therapy?

Intravenous (IV) therapy administers fluids, medicine, nutrients, or blood directly into the bloodstream. During IV therapy, a needle and tiny plastic tubing are connected to a bag of fluid via a tiny plastic tube (cannula). When all the pieces are put together, they are called an "IV."
 
It is common for IV fluids to contain water, glucose (sugar), and electrolytes (potassium, sodium, and chloride). IVs may allow more than one fluid to be given at the same time and in the same location.
 
Compared with oral administration, IV therapy is the fastest way to deliver nutrients throughout the body because it bypasses the digestive system and goes directly to the organs, providing absorption rates of 90-100% (as opposed to 20-50% orally).
 
Currently, healthy people look to boost their energy levels and wellness with IV therapy as well. Whether you're looking to boost your immunity, replenish electrolytes and fluids lost after consuming alcohol, or support recovery after high-performance athletics, IV vitamin therapy can help restore your body's nutrient levels.
How does IV therapy work?

Minerals and vitamins are administered directly into the bloodstream during IV therapy. Vitamin IV therapy increases the body's ability to absorb nutrients at higher doses more rapidly. Due to the bypassing of the digestive system, it delivers higher concentrations of these nutrients to the cells.

This nutrient is then utilized by our cells to increase energy production, support metabolism, support detoxification pathways, and support repair and healing. One of the greatest advantages of IV therapy can be found in its therapeutic effects beyond what is possible to be achieved through oral supplementation due to its differing absorption rate.

When vitamins are taken orally, they are absorbed into the body through the small intestine. Different factors (such as stress, chronic disease, gut inflammation, etc.) can affect absorption rates.
 
A person's ability to absorb nutrients is also determined by whether they are actively absorbed or passively absorbed. Through IV therapy, 100% of the nutrients are delivered directly to the cells, bypassing the absorption process. Because of this, patients tend to feel better more quickly than if they were taking oral supplements.
What are the benefits of IV therapy?

When you consume oral supplements, nutrients enter your bloodstream after entering your digestive tract and being processed. As a result of infusion therapy, digestion is no longer a factor. Intravenously delivered supplements reach your body immediately. There is no breakdown of nutrients, and there is no waiting time. Your body absorbs everything it needs, while it filters out and eliminates everything it doesn't.
 
Besides hydrating your body, IV therapy is known for improving your mood as well. The treatment is also beneficial for digestive disorders like Crohn's disease, ulcerative colitis, cancer of the colon, and cystic fibrosis. These ailments can impair the absorption of vitamins and minerals, which can be addressed through IV therapy which can circumvent and avoid the digestive system.
 
Various health conditions can be improved as well as a patient's overall state of wellness depending on the type of IV therapy used.
 
Adding vitamins through IV therapy can also be a great way for people with digestive issues to supplement vitamins that they might otherwise not be able to absorb.
How long does IV therapy last in your body?

A variety of factors determine how long IV therapy will last, including your age, overall health condition, and the type of IV therapy you receive. Most patients receive IV therapy for a few days, while others receive it frequently, for example, every two weeks. The amount of IV therapy you receive depends on your doctor's recommendations and your health goals.
 
The duration of your IV treatment will also depend on your IV cocktail. Your doctor can tell you how long your treatment might last, depending on which ingredients you are using.

To improve overall health and well-being, IV therapy is available at The Glamour House. For more information, contact us or schedule an appointment online. We serve clients from Midland TX, Greenwood TX, Gardendale TX, Odessa TX, Midkiff TX, Pleasant Farms TX, Stanton TX and BEYOND!