Botox Vs. Fillers: What's the Difference?
Did you know that many signs of aging are linked back to volume loss? Talk to our team of healthcare professionals today at The Glamour House, a trusted med spa about Dermal Fillers and Botox and their benefits. For more information contact us or book an appointment online. Our med spa is located at 2002 N Midland Dr. Midland TX 79707.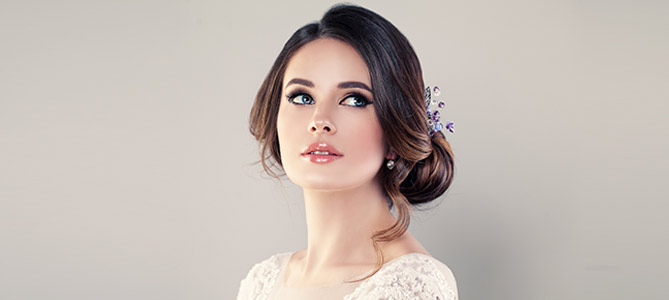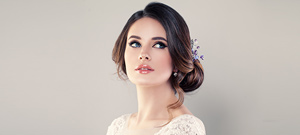 Table of Contents:
What is in dermal fillers?
What is the longevity of dermal fillers?
What are the advantages of dermal fillers?
What is the difference between dermal fillers vs Botox?
What is in dermal fillers?

Dermal fillers can contain a variety of substances, depending on the type of filler you get. Dermal fillers are injected beneath the skin's surface, with the intention being to add volume and fullness where needed. The difference in the substances is dependent on the issue being treated as the substances have unique properties. The types of substances used include:
 
• A mineral-like compound called calcium hydroxylapatite found in bones
• Hyaluronic acid, which is naturally formed in our bodies can add plumpness to the injected area
• A body-compatible transparent gel called polyalkylimide
• Polylactic acid that stimulates the production of collagen in the skin
• A semi-permanent filler called polymethyl-methacrylate microspheres (PMMA)
 
Dermal filler injections can be used to treat the signs of aging as well as other cosmetic issues such as plumping up thinning lips, softening the appearance of scars, and filling in shallow areas of the face, and many other purposes to improve the client's overall complexion.
What is the longevity of dermal fillers?

The longevity of dermal fillers will be dependent on the type of dermal filler used, where it was injected, what it was used to treat, and what the client's individual reaction or adoption of the substance is. Every person's body works differently and will therefore respond to treatment differently, including how long the dermal filler results last. Dermal fillers are not permanent, and treatments will need to be repeated at regular intervals to maintain the desired results. The time lapse between treatments will vary though. While most dermal fillers, as well as other anti-aging treatments, last for around 6 months, some dermal fillers can last up to 2 years, or longer. Your practitioner can walk through the different types of treatments with you to help you understand not just the initial procedure, but also what to expect from your results when you can expect results, and how long they will last. 
What are the advantages of dermal fillers?

Dermal fillers have many advantages as they can be used to treat many different skin and aging conditions to provide clients with a youthful look. In some cases, the substances used in the fillers are ones that naturally occur in the body, making them safer to use as an injectable substance entering your body. As they are often made from naturally occurring substances, the results from dermal fillers are more natural looking than some other treatments. Results from dermal fillers are instantly visible so you will see a change immediately following your procedure as opposed to having to wait days or weeks as is the case for some treatments. The downtime for dermal fillers is minimal so clients are able to continue with their daily routines following their injection. The results are also long-lasting, with the time between treatments typically about six months. Some dermal filler can produce results that last up to two years or longer.
What is the difference between dermal fillers vs Botox?

Dermal fillers and Botox work in completely different manners, using very different substances, although they are both injected under the skin's surface. That is where the similarity basically ends. Botox uses a toxin to freeze the muscles of the face to prevent them from contracting when making different facial expressions and creating creases in the skin, which lead to wrinkles. Dermal fillers can plump up or fill in areas of the face that have lost their natural volume and smoothness. Neither treatment is permanent, nor clients will need to have follow-up treatments. In the case of Botox, follow-ups are usually needed every three to four months depending on the individual, whereas Dermal fillers can last longer, around six months, and in some cases up to two years or more.
 
The Glamour House, a top med spa offers a variety of high-quality med spa services near you! Please call us today or request an appointment online. We serve clients from Midland TX, Greenwood TX, Gardendale TX, Odessa TX, Midkiff TX, Pleasant Farms TX, Stanton TX, and BEYOND!