Lip Fillers Specialist in Midland TX
Lip fillers are one of the most common forms of dermal filler. For people with thin or thinning lips, this is a cost-effective way of increasing the volume of your lips instantly. If you've been curious about lip fillers but don't know if they are right for you, talk to the professionals at The Glamour House. They will answer your questions in order for you to make an informed decision. Contact us today for more information or schedule an appointment online. We are conveniently located at 2002 N Midland Dr. Midland TX 79707.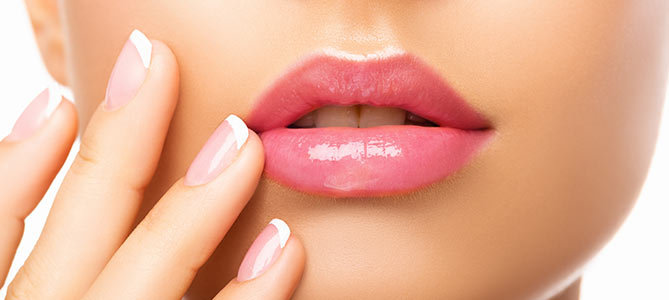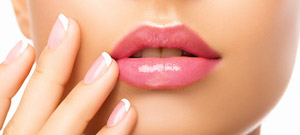 Table of Contents:
What are lip fillers?
How do I know if I need lip fillers?
What happens before a lip filler procedure?
What happens after a lip filler procedure?

What are lip fillers?


Lip fillers are a type of dermal filler that is injected to add volume to your lips. Lip fillers comprise hyaluronic acid (HA). Hyaluronic acid is a substance that is innately produced in the body. HA attracts moisture and this is what keeps your joints lubricated, eyes moist, and skin supple. It's also the idyllic ingredient for lip fillers. You will instantly have plumper lips when injected with the dermal filler. Because you will have instant results, it is important to consult with your injector and communicate what look you desire. Not only are lip fillers great for creating full, voluminous lips, but they also can straighten uneven lips.

How do I know if I need lip fillers?


The need for getting lip fillers is a personal decision. If you've always been unhappy with the shape and size of your lips, you may consider lip fillers. You may also consider lip fillers if your lips have thinned with age.

Like any other treatment, you should consider the following before getting lip fillers:

• Be in good physical health
• Have realistic expectations
• Not have an active oral infection such as canker sores.

Many people who feel they need to get lip fillers may do so for many reasons, including:

Restoring a previous lip size: As you age, your lips may get thinner or smaller, the groove between your upper lip and septum may get longer and flatter, and the corners of your mouth may droop.

Correcting the shape of your lips: It is common for your lips to be of different sizes or shapes (asymmetrical).

Smoothing wrinkles on the sides of your mouth: When you age, smile, or laugh, wrinkles sometimes develop on the sides of your mouth (marionette lines).

Confidence boosts: Lip fillers can help improve your self-esteem and give you a boost in self-confidence.

What happens before a lip filler procedure?


Before you get a lip filler procedure, the first thing you need to do is have a consultation with your injector.

You should make sure that you discuss exactly what results you're looking to achieve.
The consult should include what filler is best suited for your needs. You should also ask how long the results should last and how often you can get lip fillers.

Once that has been determined, to prepare for the lip injections and reduce the amount of swelling at the injection site, there are recommendations about how to prepare for fillers:

One Week Before Lip Injections
Avoid blood thinner medications such as aspirin, ibuprofen, and Aleve.
Avoid supplements, including primrose oil, St. John's Wort, Gingko Biloba, ginseng, and Vitamin E.

2 Days Prior to Injections
Avoid topical products such as Glycolic Acid, or any anti-aging creams.
Avoid using hair removal cream, tweezing, waxing, or bleaching on the area to be treated. Take Arnica two days before the procedure. Although this is not required, it will help to diminish bruising.

24 Hours Prior to Injections
Do not drink alcoholic beverages or smoke 24 hours prior to your injections.

What happens after a lip filler procedure?


After you have had your lip filler procedure, there is sure to be some swelling and/or bruising. To mitigate this, your injector may gently massage your lips so your lips absorb the filler. Putting ice on your lips will help with the swelling as well.

Swelling regularly goes away after 24 to 48 hours, but it in some cases, may take up to a week.

The subsequent tips will help your lips as they heal:

• Apply an ice pack for up to 10 minutes to diminish inflammation, pain, and swelling.
• Avoid wearing any product on your lips for at least 24 hours.
• Abstain from touching or puckering your lips.
• Be careful brushing your teeth.
• Drink plenty of water.
• Avoid exerting yourself for at least 24 hours.

Book an appointment or call the lip filler specialists at The Glamour House. We serve clients from Midland TX, Greenwood TX, Gardendale TX, Odessa TX, Midkiff TX, Pleasant Farms TX, Stanton TX and BEYOND!