How to Take Care of Your Skin After Microneedling in Midland, Texas
Microneedling can help to treat many skin concerns and conditions including treating fine lines, wrinkles, stretch marks, scars, and acne concerns. Microneedling aftercare refers to the post-treatment care routine that individuals should follow to promote healing, protect the treated skin, and maximize results. Read on to learn more. Contact us today for more information to schedule your microneedling consultation at The Glamour House Anti-Aging Clinic. Our med spa is located at 2002 N Midland Dr. Midland, TX 79707.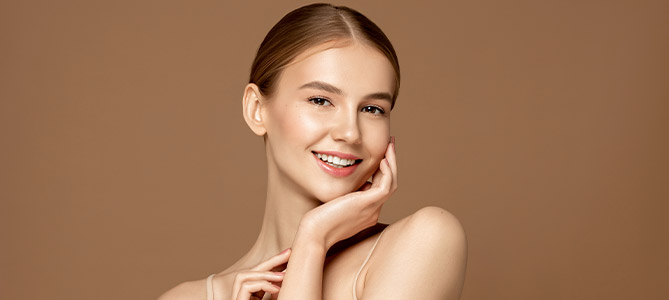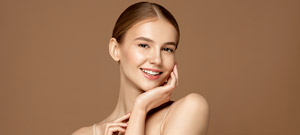 Table of Contents:
How does microneedling work?
What can you expect during treatment?
Is the microneedling procedure safe?
How should I take care of my skin after microneedling?
How does microneedling work?

Microneedling is best described as an aesthetics treatment that is used to treat facial and body skin concerns by collagen induction therapy, this treatment helps patients that want to reduce the appearance of acne scars, stretch marks, fine lines, and wrinkles.

Microneedling encourages the skin to produce more collagen with the idea that the sterile microneedling tool will pinprick the skin to cause slight injury to the skin, the skin will then respond by making new collagen-rich tissue to make the skin look more plump, smooth, and youthful.
What can you expect during treatment?

Before the treatment begins, the specialist may provide a topical anesthetic to help reduce any pain; this is done on average an hour before the microneedling treatment. On average, microneedling treatments take about 30 minutes to complete.

During your microneedling treatment, the specialist will use a sterile microneedling roller to create small pinpricks under the skin. These pinpricks are quite small, and many do not even notice them once the treatment is completed. The specialist will move the roller evenly across the skin, so the new skin is rejuvenated and will be even.

Once the treatment has commenced, your specialist may apply a serum or a treatment to calm the area.

With microneedling, the most common targeted area is the face, microneedling targets:

• Acne scars
• Sunspots
• Wrinkles and fine lines
• Large pores
• Decreased skin elasticity
• Imbalanced skin tone
• Other scar types

Microneedling not only treats facial concerns but can also be used to treat stretch marks on the body like thighs, abdominal areas, and other areas.

Recovery after treatment is minimal and will require little downtime. You may notice some redness or skin irritation after treatment for the first few days. You can go back to work immediately after the treatment if you feel comfortable.
Is the microneedling procedure safe?

Like any aesthetic treatment, microneedling has a few side effects that some patients can be affected by. While microneedling is known to be one of the safest treatments, some common minor skin irritations can be seen immediately after the treatment like redness, which can last for a few days.

If you start to notice any of the following side effects, it's highly recommended to reach out to your specialist:

• Bleeding
• Bruising
• Peeling
• Infection

While microneedling can help treat many skin conditions, and help many see their best skin, you may not be considered for this treatment if you are:

• Pregnant
• Dealing with certain skin conditions including eczema or psoriasis
• Notice open wounds
• Went through radiation therapy recently
• History of scars on the skin
How should I take care of my skin after microneedling?

The skin is still tender after your microneedling session, to care for your skin after your microneedling treatment, it is best to follow these post-treatment tips:

⦁ Do not take anti-inflammatory medications for at least one week after your microneedling treatment.

⦁ Do not put ice on the treatment area, and avoid using any arnica/bromelain. This is because these items may interfere with the natural inflammatory process, and this process is critical for the skin's rejuvenation.

⦁ Avoid any tanning whether it be natural or artificial, or prolonged exposure to direct sunlight for a minimum of 2 weeks. After the first 24 hours post-treatment, it is highly recommended you use an SPF of 30 or higher on the treatment area, and wear a hat when you are outside to protect the skin.

⦁ If you begin to feel any pain or soreness, take over-the-counter painkillers like Tylenol.

If you are interested in a microneedling procedure to help treat any skin concerns you may have, contact our clinic The Glamour House Antiaging Clinic today! We can't wait to hear from you and book your first appointment. We serve clients from Midland TX, Greenwood TX, Gardendale TX, Odessa TX, Midkiff TX, Pleasant Farms TX, and Stanton TX!