Benefits of Microneedling Treatment in Midland, TX
Microneedling is one treatment that can rejuvenate skin, minimize fine lines and wrinkles, reduce the appearance of pores, and improve skin texture and tone. Microneedling is a safe and effective procedure offered at The Glamour House. Contact us today for more information or schedule an appointment online. We are conveniently located at 2002 N Midland Dr Midland TX 79707.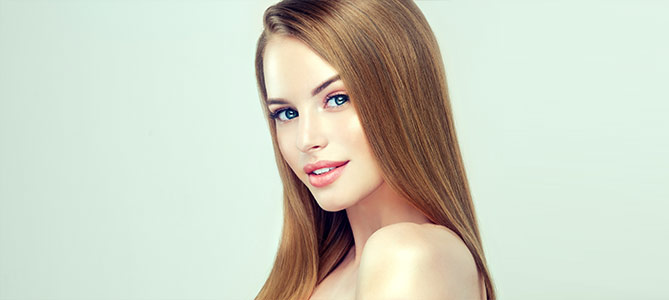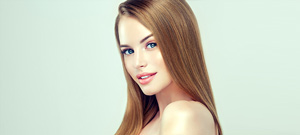 Table of Contents:
Why consider microneedling?
What are the skin benefits of microneedling?
When to expect results from microneedling?
Where do I find a good microneedling specialist in Midland, TX?
With age, the body undergoes several changes and certain physiological functions begin to slow down. One of these changes is a reduction in the production of important skin proteins like collagen and elastin. This often results in wrinkles, fine lines, and saggy or drooping skin. When they experience these signs of aging, many people desire a more youthful and radiant appearance, which often leads them to a med spa for treatments like microneedling.
Why consider microneedling?

Microneedling is a skin treatment used to reduce the appearance of wrinkles, fine lines, and acne scars, as well as to improve the overall texture and tone of the skin. It is a simple procedure that does not require anesthesia and is commonly performed at a med spa. The needle used in microneedling is so fine they do not produce much if any, pain upon application. The procedure is designed to help the body boost its own natural collagen and elastin production, the skin proteins that keep the skin plump, firm, and youthful.

The treatment, which often involves a derma roller, works by causing micro-injuries, or micro-tears, in the skin. The micro-injuries created by the 0.5 to 1-millimeter-length needles cause the body to respond by increasing the production of collagen and other compounds that help to strengthen the skin. The result is smoother, tighter skin that looks and feels younger, providing patients with a rejuvenated complexion and radiant appearance.
What are the skin benefits of microneedling?

The skin benefits of microneedling include:

• Reduces the Appearance of Scars — Microneedling is an effective treatment for many types of scars, including burn scars, surgical scars, and acne scars. Microneedling has also been proven to reduce hyperpigmentation or deep scars.
• Effectively Treats Acne — The most common skin condition in the world, acne affects billions of people. Fortunately, microneedling is effective in treating acne such as blackheads, pimples and whiteheads.
• Improves Skin Texture — By stimulating the production of new elastin and collagen, microneedling can improve skin tone and texture.
• Helps Wounds and Heals the Skin — Microneedling is also effective at promoting wound healing as it promotes tissue recovery in the treatment area.
• Reduces Wrinkles and Tightens the Skin — One of the most common uses for microneedling is reducing the appearance of wrinkles and tightening the skin.
• Prevents Signs of Aging — The small injuries made on the skin by microneedling promote a healing response, which effectively rejuvenates the skin, resulting in a reduction in many signs of aging.
• Safe for all Skin Types — One of the biggest reasons why microneedling is such a popular treatment is because it is safe for all skin types. This makes it a suitable treatment for patients with sensitive skin when other treatments, such as chemical peels, maybe too harsh.

Additional benefits of microneedling include:

• Non-surgical procedure
• Minimal downtime
• Minimizes pore size
• Provides exfoliation
• Effective against sun damage
When to expect results from microneedling?

Microneedling results take time to show. While the time it takes to see results is different in every situation and depends on a number of unique factors, in most situations, it takes between one and two months for obvious results to occur. To achieve the desired effects, patients often require a minimum of three microneedling sessions; each treatment is typically spaced four to six weeks apart.
Where do I find a good microneedling specialist in Midland, TX?

If you live in or around Midland, TX, and are looking for a trusted and established microneedling specialist, come to The Glamour House! Our clinicians are qualified to perform microneedling and can help you achieve your aesthetic goals!

The Glamour House is dedicated to providing you with all of your microneedling needs. Call us today to book an appointment with our microneedling specialist, or visit our clinic today. We look forward to serving you! We serve clients from Midland TX, Greenwood TX, Gardendale TX, Odessa TX, Midkiff TX, Pleasant Farms TX, Stanton TX and BEYOND!