PDO Thread Lift Specialist in Midland TX
If you're looking for a facelift that is non-invasive, and non-surgical. Look no further and visit The Glamour House. Providing immediate results without severe downtime. Contact us today to learn more or book a consultation with our specialist today. We are conveniently located at 2002 N Midland Dr Midland TX 79707.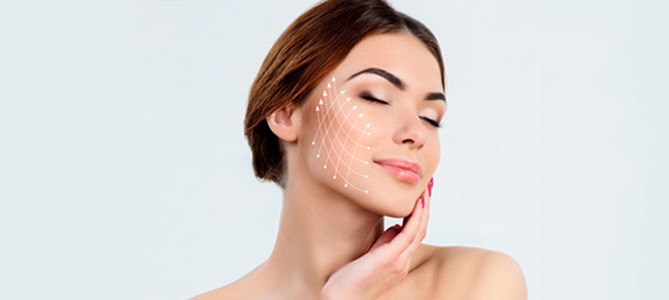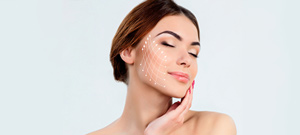 Table of Contents:
What is a PDO thread lift?
How do PDO threads work?
What are the benefits of PDO thread lifts?
How long until you see the results for a PDO thread lift?
What is a PDO thread lift?


The Glamour House provides our minimally invasive PDO thread lift treatment, which uses dissolvable sutures to help lift and tighten the facial skin, giving a beautiful facelift without the need of scalpels or to be put under. Other facelift surgeries including plastic surgery use invasive techniques to provide similar results. While our less invasive procedure offers similar results in a shorter timeframe and a less invasive manner.

PDO thread lift treatments use biodegradable sutures to rejuvenate the facial skin and offer a lifted and more natural look, providing more youthful results.

At The Glamour House, we're proud to offer high-quality, non-surgical PDO thread lift treatments to our clients in Midland, TX, and surrounding areas.

How do PDO threads work?


PDO threads were created as dissolvable threads that allow them to be broken down within the body naturally and gradually. Usually, around the six-month mark, the threads begin to slowly dissolve. The presence of the PDO threads within the skin triggers the cells in our body, which are known as fibroblasts to start producing more collagen. Fibroblasts or a protein that provides your skin with structure and elasticity. As we age, we naturally start to lose collagen in our face and neck, as well as many other areas of the body. PDO thread lifts help to restore any lost collagen to these areas, providing a beautiful facelift, without the need for plastic surgery to be completed.

Once your treatment has commenced, our patients are able to see immediate results which normally last up to a year or longer. Recovery from PDO thread lifts may result in minimal side effects including slight swelling or bruising for the first 24 to 48 hours after the treatment.

What are the benefits of PDO thread lifts?


Non-invasive PDO thread lifts provide immediate results without the wait and are a top alternative to an invasive plastic surgery facelift. This treatment is fantastic for clients looking for a more natural, youthful, lifted, and radiant-looking appearance. PDO thread lift provides high-quality results:

• Contoured cheekbones
• Defined jawline
• Smooth's out smile lines
• Smooth's out necklines
• Provides a sought-after cat-eye look
• Softer eyebrows

Our non-invasive PDO thread lift done at The Glamour House provides many other benefits including long-lasting results, usually lasting a year or longer, little to no downtime, minimal to almost no visible scarring, and no incisions meaning less invasive non-surgical treatment. This treatment also allows for several other areas of not only the face but also the body to receive treatment, his treatment can also be repeated if necessary to achieve the youthful and soft look that many want to acquire, while helping to smooth out sagging, folding, or hollowing areas of the face, soften the jowls, well providing an excellent alternative to invasive facelifts.

PDO thread lifts also work great in combination with other treatment options like dermal fillers, IPL photo facials, and other treatments. The threads that are used in our PDO thread lift treatment are used to help deep lines and offer the ability to create a flawless, more youthful appearance to the body and face.

How long until you see the results for a PDO thread lift? 


Our PDO thread lift offers the face a firmer, tighter, and more youthful appearance. This treatment option takes an average of 45 minutes to 90 minutes to complete, allowing you more time to do the things that you love. Our clients love seeing the immediate results that are available after the treatment is completed, and notice the results can last anywhere of up to a year or longer.

Usually, our patients begin to reach out to us around the one-year mark after their treatment to rebook a maintenance PDO thread lift appointment, so they're able to see continued youthful results. Contact us today to book your appointment. We serve clients from Midland TX, Greenwood TX, Gardendale TX, Odessa TX, Midkiff TX, Pleasant Farms TX, and Stanton TX!