Top-Rated Medical Spa in Midland, TX
On the lookout for a great medical spa near Midland, TX? Well, look no further as The Glamour House offers a wide array of med spa services such as dermal fillers, Botox, microneedling, chemical peels, and more! For more information, please call us or book an appointment online. We are conveniently located at 2002 N Midland Dr. Midland TX 79707.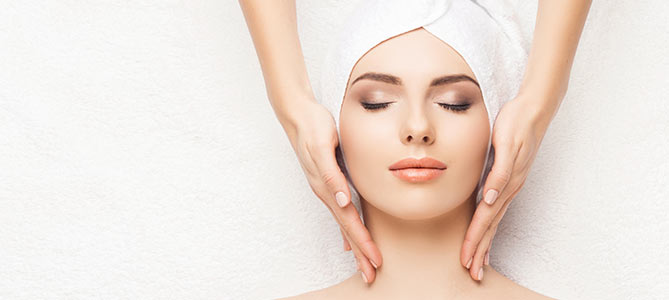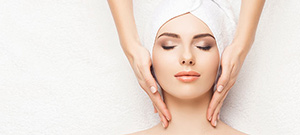 Table of Contents:
What is a Medical Spa?
What services are offered at The Glamour House?
Do you perform facials?
Why choose a med spa over cosmetic surgery?
How does a med spa differ from a day spa?
Med spas are relaxing, therapeutic clinics that offer a variety of cosmetic treatments. Some of the most popular treatments offered at med spas include dermal fillers and other injectables, microneedling, body sculpting, and chemical peels. After leaving a med spa, a person will not only look better, but they will also feel better.
What is a Medical Spa?


A medical spa is a cosmetic facility focused on improving the appearance of its clientele. Many med spas offer treatments like dermal fillers and chemical peels, and other procedures aimed at rejuvenating the skin and providing a more youthful appearance. Med spas offer noninvasive medical treatments performed under the supervision of a medical professional, often a physician or a nurse practitioner.

Do you perform facials?


Yes, we perform facials at The Glamour House. Our facial rejuvenation treatment options are diverse, including chemical peels, microneedling, and IPL Phtotfacial. In addition, we also offer PDO Thread lifts, to help tighten the skin without invasive surgery.

Why choose a med spa over cosmetic surgery?


There are many reasons one would benefit from choosing the services offered at a med spa versus those at a cosmetic surgeon's office. Firstly, med spas offer noninvasive and minimally invasive procedures with short-to-no downtime. Many of these procedures can be performed over a lunch break, and do not require an entire day off work for the procedure to be performed, or multiple weeks of missed work during the recovery period. Secondly, the results provided at a med spa are revolutionary and can provide an aesthetic overhaul for someone's appearance, offering dramatic results that align with their beauty desires. Finally, many of the treatments offered at med spas are also offered at cosmetic surgeons' offices, including Botox and dermal fillers, as they are effective at providing the desired results for many clients.

How does a med spa differ from a day spa?


Both med spas and day spas offer a relaxing environment with a soothing atmosphere aimed at instilling peace and tranquility for all clientele. The biggest difference between a med spa and a day spa is the type of procedures that are offered at each practice. Medical procedures or treatments can be performed at a med spa that cannot be performed at a day spa.
 
Additionally, med spas must be affiliated with, run by, or overseen by a medical doctor, which is not the case for day spas. Although not all procedures are performed by doctors, they must be performed under the supervision of a physician, and aestheticians must be certified to do certain non-invasive procedures. Med spas are results-driven and offer treatments to help their clientele achieve their aesthetic goals and desires. Day spas are aimed at inducing relaxation and providing a calming, therapeutic experience.
 
If you or someone you know is looking for a top-rated med spa, come to The Glamour House today! Our kind and compassionate professionals are experienced in performing a wide range of cosmetic treatments to help you reach your aesthetic goals! For more information on our med spa and the services that we offer, call our office and get in touch with a member of our specialist team. To book an appointment at our med spa, visit our website or schedule one over the phone today. We serve clients from Midland TX, Greenwood TX, Gardendale TX, Odessa TX, Midkiff TX, Pleasant Farms TX, Stanton TX and BEYOND!