Medical Weight loss Specialist in Midland TX
Our medical professionals at The Glamour House provide their knowledge and experience to help our patients meet realistic weight loss goals. If you're ready to lose the unnecessary weight and get back to living and healthier life, contact us today or book a consultation. We are conveniently located at 2002 N Midland Dr Midland TX 79707.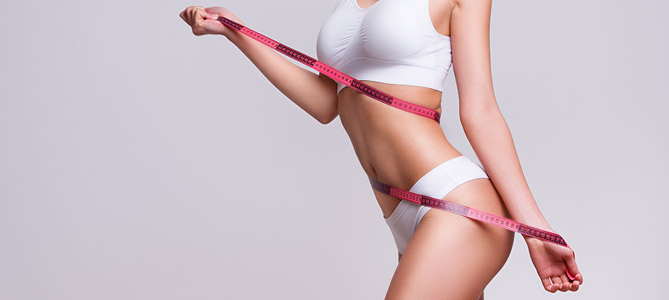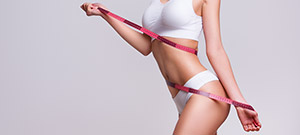 Table of Contents:
What is medical weight loss?
What does medical weight loss do?
How much weight can you lose on medical weight loss?
What are the benefits of medical weight loss?
What is medical weight loss?


Medical weight loss is considered a medical weight loss program it is available to our patients while being overseen by a medical physician. We partner with you to help you lose weight more efficiently, effectively, and safely. Medical weight loss clinics like ours are available to keep the patient accountable for their weight loss goals, while helping them along the way as their support system, their cheerleaders, and their guides. With medical weight loss, patients have access to two knowledgeable physicians and specialists to help with their weight loss journey to shedding weight safely by burning fat, and other important areas of the body like muscle, bones, or water.

Medical weight loss looks at the larger picture, we are not just focused on weight loss, but also focus on your goal which is to stick to a healthy life change that will keep providing you with benefits over a longer period of time.

Our team of medical weight loss specialists undergoes a detailed screening process with you before you begin your weight loss journey. The screening process is completed to collect as much information as possible to help with your health during your weight loss journey. This may include information like physical exams, lab tests, EKG, and body fat analysis.

What does medical weight loss do?


Medical weight loss is made up of a process to help patients lose weight with the guidance and help of medical professionals. We create realistic plans to help our patients meet their weight loss goals, regardless of any unique circumstances.

How much weight can you lose on medical weight loss?


Depending on how much weight you like to lose, will depend on what is seen as a healthy amount to lose in a certain period of time. Generally, many patients will lose on average 10 to 30 pounds within the first 30 days of their medical weight loss treatment if they adhere to all of our medical weight loss recommendations.

What are the benefits of medical weight loss?


In America, we are known to have the highest number of individuals who are dealing with obesity, which is causing severe health issues year-round. It's clear to everyone that America has a health crisis on its hands, but many are unsure where to start. At The Glamour House, we provide access to experienced and knowledgeable physicians, as well as other healthcare professionals to ensure the safety of our patients during their weight loss journey by using effective and healthy lifestyle changes.

A few of the benefits to medical weight loss at our clinic include:

• Avoiding unnecessary surgery
Medical weight loss is not just surgery, it also includes non-invasive techniques and lifestyle changes to help with your weight loss before considering weight loss surgery.

• Receiving a customized weight loss program
Each patient who visits our clinic for weight loss will receive a customized weight loss program that focuses on your health history as well as your weight loss goals.

• Weight-related medical information
Our medical professionals who provide necessary information related to your health, as well as your health background keep you informed throughout your weight loss journey to make sure you're staying safe while still effectively losing weight.

• Once you have lost the weight, you can learn to control it
Once you have lost weight, we want you to be able to learn to control your eating habits, exercise, and healthy lifestyle by providing information to understand the technique behind staying in control.

• Safe and effective tips and techniques
Our team of medical professionals provides effective and safe Weight loss tips and techniques to help you on your weight loss journey.

• Professional medical recommendations if confronted with a plateau
Many of our patients often had plateaus when starting their weight loss programs; we're here to provide professional medical recommendations to help you plow through them.

• Consistent motivational support
Our motivational support is necessary when helping our patients lose weight, it can be difficult for many to change their entire lifestyle, or from hitting a plateau. We hope you stay focussed on your goal, and provide tips and techniques to keep you motivated.

• Reduce hunger and cravings
Our professional recommendations will help with reducing your hunger and food cravings while keeping you fuller and longer with our science-backed techniques.

Contact us today to book your appointment. We serve clients from Midland TX, Greenwood TX, Gardendale TX, Odessa TX, Midkiff TX, Pleasant Farms TX, and Stanton TX!